Ameliorate Smoothing Body Exfoliant
AMELIORATE Smoothing Body Exfoliant exfoliates, softens skin and helps to smooth bumps while moisturizing for up to 8 hours.
Biodegradable Bamboo Granules and Alpha Hydroxy Therapy gently exfoliates while our unique LaH6 Skin Hydration Complex, combine with Shea and Cocoa Butter and Coconut Oil, to moisturize for up to 8 hours.
Powered by gentle AHAs, the formula stars lactic acid to gently buff away dead cells. This refining ingredient also helps to lock in moisture, for skin that appears soft and supple. To combat bumpy skin, the exfoliator acts as a mild resurfacing treatment for rough, bumpy areas. It also helps to condition dryness, supporting a touchably smooth surface.
Reviewed by
Customer Reviews
Write a Review
Ask a Question
Incredible exfoliation for any body part, but especially after laser hair sessions
Got this product after looking for something to help prevent ingrown hairs around the bikini area after doing some laser hair removal treatments. This is AMAZING, smells great, just rub on a few minutes before showering. I also used on some spots where I had some clogged pores from previous acne spots and it has helped resurface and clear those up too!!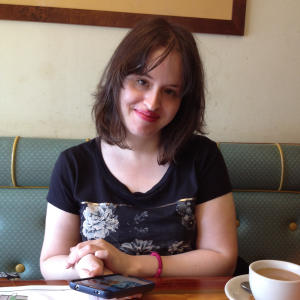 D
12/08/2021
Diana

United States
Exfoliates well
I've used it a few times and I like how it makes my skin smooth! I just wish it was bigger!